[cjtoolbox id="1″]
Intelius has purchased its biggest rival, US Search. The interesting thing is that only 1 tech news company (TechFlash) officially reported this: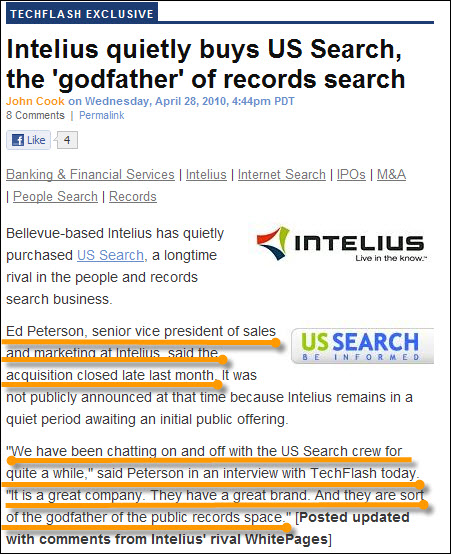 The author got the title right, Intelius indeed "quietly" bought their biggest rival.
If you do a whois search on US Search, you'll see no significant change unlike with ZabaSearch which was also quietly bought by Intelius (but this time no official news site reported this).
Here is another proof, however, Intelius is the official owner of US Search:
If you're a member of Commission Junction (the biggest affiliate network worldwide and the network where Intelius and US Search affiliates can promote their services)  and go to the both companies "description pages" you should see the name of the same affiliate manager:

and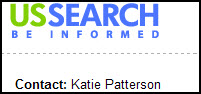 What Are the Implications of This Acquisition
First, I understand Intelius for not boasting about this acquisition. They are not accredited by the BBB (and have a B rating, earlier they had the worst F rating), compared to US Search who not only is accredited but also has a pretty good grade. I wonder what will happen if BBB finds about this acquisition and whether they'll start treating both companies like same.
Another thing is the bad reputation of the Intelius founder and the big number of RipOffReports (mostly because of the recurring additional service Intelius offers and not the quality of their core service).
On the other hand, maybe this is an opportunity for a fresh start and fixing some of the bad impressions Intelius left in the past. I wish them good luck in their future endeavors.